Why Use Our Restumping Services?
✅ 10 Year Guarantee
✅ Shortest Lead Time – Largest Team
✅ Master Builder Certified
✅ Fully Licensed Builder
✅ All Council Requirements Handled

Ballarat Restumping Specialists
Your Restumping & Relevelling Experts
We know how critical structural issues can be to your house. When your foundation is affected, the house becomes unstable and unsafe to live in and can affect any renovations you make to your home. Over the years, we have updated our services and technologies to provide an effective and affordable structural solution to homeowners in Ballarat. We have the tools to scan and pick up any faults in the foundation that can destabilise the house. Once we have identified the areas that need restumping, we use high-grade materials and equipment to strengthen the foundation and extend its life.
We have built our reputation by providing quality work that lasts for years. Our client base includes homeowners, landlords, and building managers who need to deal with structural building maintenance and its upkeep. Ballarat Restumping is experienced restumping and reblocking specialists and has the experience and knowledge to assess the condition of your existing stumps and provide the best solution.
At Ballarat Restumping, our services include –
Restumping a house means rectifying the foundations of a house that is built on stumps. The process is typically required when the existing stumps are cracked or are rotting. Restumping is the process we use to replace the original stumps that support most of the weatherboard homes, the interior flooring and walls of homes made with brick veneer, and floors of solid brick homes. Here, the damaged stumps are replaced with new ones. A house may need partial or full restumping depending on their condition. Need to know the restumping and underpinning difference? Check this post out. 
Houses built before the 1970s used timber stumps for their foundation and are most likely to need restumping at some point. These stumps are vulnerable to rotting, cracks, and deterioration. Since foundations are a critical element of the structure of the house, any problem needs to be rectified before undertaking any other work or renovations. Our team of reblockers can replace the old timber stumps with new stumps made of concrete or steel for long and lasting durability.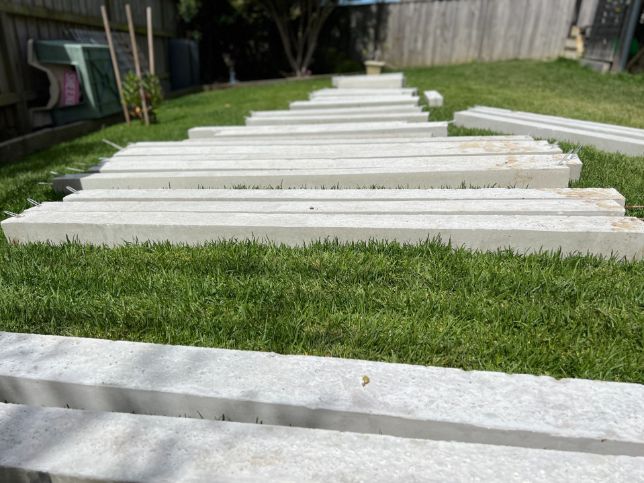 The use of timber stumps is common in older properties in Ballarat. So, if your home is over 40 years old, you will notice problems start to appear. If you suspect there is a problem with the sub-floor, there are some signs to look out for.
Restumping a house in Ballarat is often required for many different reasons. Contact us if you notice any of the following conditions –
Why Choose Ballarat Restumping Specialists?
Restumping a house can be a stressful undertaking. It is why you should work with a restumping Ballarat company that you can trust with your home. Here are the top 4 reasons why we are the preferred restumping specialists –
We service the entire Ballarat area, including the nearby suburbs of Lake Wendouree, Golden Point, Lake Gardens, Invermay Park, Mount Helen, Buninyong, and Sebastopol. If you are not sure whether we service the area you reside in, just get in touch with us today!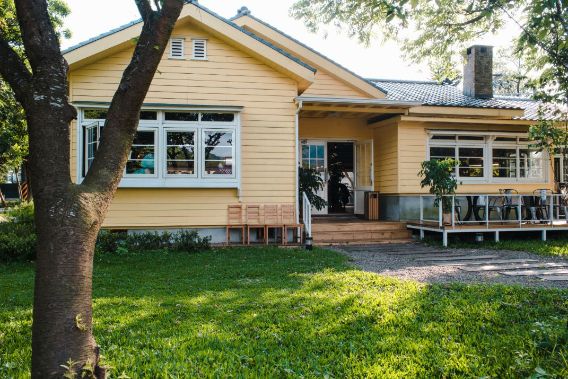 Speak To Our House Restumping Ballarat Experts
If you see cracks appearing on the walls or can hear cracks on the floors, it is always best to have it checked out by our specialist at Ballarat Restumping. Any problem we find can be rectified without a great deal of work. But, if left alone, it will only get worse with time. With our corrective solutions for restumping, reblocking, and releveling, we can enable you to get a solid structure. You can depend on our house restumping Ballarat team to strengthen your footings and take your house back to the right dimension.
We follow the latest industry guidelines and techniques and carry out work to the highest standard, ensuring your home is safe for years to come.
Contact us at (03) 4329 0388 to speak to one of our local Ballarat restumping experts and how you can benefit from our exceptional solutions. Schedule a free on-site foundation inspection by our experts today. Let us help you safeguard your most important investment in life!
FAQs – Ballarat Restumping